Skype

1.50.53

for Web

No comments

2 601 downloads

Skype 1.50.53 for the Web has already become available to some users and has brought the following improvements:
Enabling screen share preview (only applies to default monitor, so preview will also show that there's no selection of which monitor to share, just preview of what will be shared).
Deleted unnecessary link "Do you already have a Skype account?", which show up even if the user was logged in on the site.
Built-in plugin through which substantially reduces setup time for the connection of calls on the Outlook service.
Notifications shown only when it's likely to be visible for user. E.g. When browser tab is closed and window is not focused, notifications are not shown. They are shown when the window will re-gain the focus so the user will not missed them
This is the list of the main changes in the new version of
Skype for Web
. Of course, the version of Skype for the browser continue to be improved, but do not forget that you can
download Skype
for other operating systems.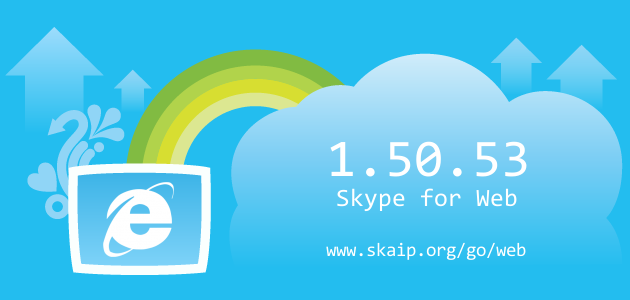 Skype version:
1.50.53
Release date:
Total hits:
2 601
Changelog
The following table contains the list of known changes in version Skype 1.50.53 for Web. This will help you to find out what's new in Skype for Web, which errors have been fixed, what work did developers, and a lot of other interesting things.
Tuned
Enabling screen share preview
Tuned
Deleted unnecessary link
Improved
Preload plugin with corelib on Outlook
Improved
Smart notifications
Strings
settings_notifications_category_title:
=
Strings
settings_browser_notifications_title:
=
Strings
settings_browser_notifications_alt_text:
=
Strings
settings_notification_sound_title:
=
Strings
settings_notification_sound_alt_text:
=
Of course, we could miss something, but we are happy for any help in drawing up the complete list of changes, so if you know any details about this version, or have noticed a mistake leave a comment and we will complement or correct the information.