Skype

1.52.82

for Web

No comments

2 356 downloads

After one week after the previous release, today released a new version Skype 1.52.82 for Web. At this time it's known something about innovations. The first thing that developers can use

formatted text

to describe their

bots

(for example, description field can contain clickable links). The second one relate to some experimental changes to notifications for the Outlook.com integration with

Skype for Web

(in particular, when opening Outlook.com users will get a notification about missed Skype calls or unread Skype messages).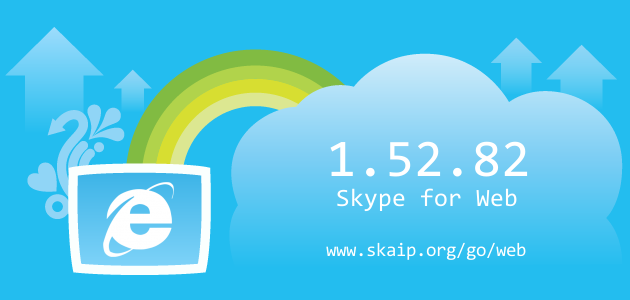 Skype version:
1.52.82
Release date:
Total hits:
2 356
Changelog
The following table contains the list of known changes in version Skype 1.52.82 for Web. This will help you to find out what's new in Skype for Web, which errors have been fixed, what work did developers, and a lot of other interesting things.
Tuned
Support of rich text for the bots description field
New
Notifications at Outlook.com
Strings
label_text_agent_profile_label_extra_info:
=
Strings
accessibility_swift_openUrl:
=
Strings
accessibility_swift_imBack:
=
Strings
accessibility_swift_call:
=
Strings
accessibility_swift_showImage:
=
Strings
accessibility_swift_action_prefix:
=
Strings
settings_no_camera_title:
=
Strings
settings_no_microphone_title:
=
Strings
settings_no_speaker_title:
=
Of course, we could miss something, but we are happy for any help in drawing up the complete list of changes, so if you know any details about this version, or have noticed a mistake leave a comment and we will complement or correct the information.