Skype

5.11.0.102

for Windows

No comments

2 620 downloads

Today the Skype developers are pleased to provide the new version of their product! Skype 5.11 for Windows has two major changes. The first of them let you use Facebook and Microsoft accounts to sign in without any additional registration. This is good news for those who still have no Skype account, because you no longer need to make it by hand!

The second change applies to the graphical part of

Skype for Windows

: its design and icon became more flat. If you like how the Skype caption looks, the following news will make you upset: the developers have removed the special visual style (caption and border), there is no more "Visual style of the window" option. In other words, Skype is forced to use the default Windows theme now. Well, seems that the "newfangled minimalism" left Skype no choice. And that's right: when the world is moving forward, why it should stand still?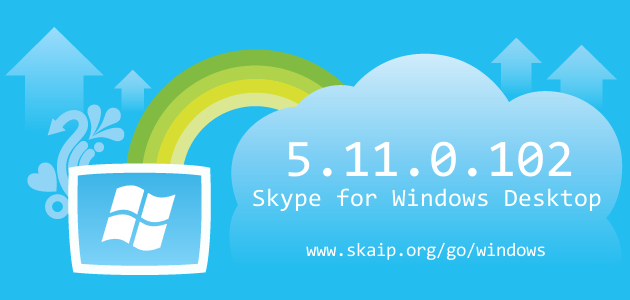 File size:
27.9 MB
Operating system:
Windows
Skype version:
5.11.0.102
Release date:
Total downloads:
2 620
Changelog
The following table contains the list of known changes in version Skype 5.11.0.102 for Windows. This will help you to find out what's new in Skype for Windows, which errors have been fixed, what work did developers, and a lot of other interesting things.
| | |
| --- | --- |
| Changed | Updated interface |
| New | Authorization with Facebook and Microsoft accounts |
| Tuned | Removed the special Skype visual style of the window |
Of course, we could miss something, but we are happy for any help in drawing up the complete list of changes, so if you know any details about this version, or have noticed a mistake leave a comment and we will complement or correct the information.