Skype

6.27.0.719

for Android

The application

Skype for Android

has been updated to 6.27.0.719 version, but neither on the official site or in the Play Store it is not described what has changed in this release. As I understand, by and large the developers prepared Skype 6.27.0.719 for Android for the arrival of

chat bots

.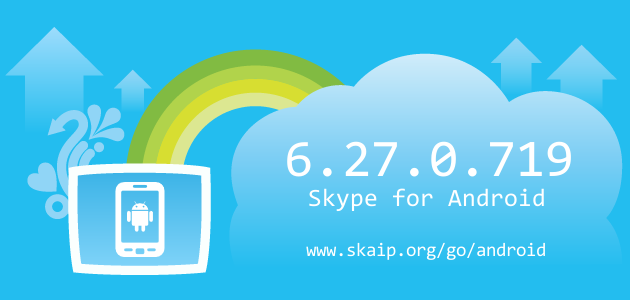 File size:
38.2 MB
Operating system:
Android
Skype version:
6.27.0.719
Release date:
Total downloads:
44
Changelog
The following table contains the list of known changes in version Skype 6.27.0.719 for Android. This will help you to find out what's new in Skype for Android, which errors have been fixed, what work did developers, and a lot of other interesting things.
Strings
action_add_bot_button:
=
Strings
action_filter_people:
=
Strings
bot_capability_string:
=
Strings
bot_interstitial_screen_privacy_message:
= This bot will receive your skype ID and content you share directly or in a group
=
Strings
header_bot_identity:
=
Strings
header_capabilities_for_bot:
=
Strings
header_created_by_for_bots:
=
Strings
header_extras_for_bot:
=
Strings
header_privacy_for_bot:
=
Strings
label_skype_certified:
= Skype Certified
=
Strings
message_bot_added_to_chat_disclaimer:
=
Strings
message_contact_info_not_loaded:
=
Strings
message_join_chat_with_bot_disclaimer:
=
Strings
message_privacy_bot_disclaimer:
=
Strings
text_IM_capability:
=
Strings
text_audio_call_capability:
=
Strings
text_group_chat_capability:
=
Strings
text_group_video_call_capability:
=
Strings
text_screen_share_capability:
=
Strings
text_send_file_capability:
=
Strings
text_video_call_capability:
=
Strings
key_group_video_calling_create_group_chat_bubble_displayed:
=
Strings
key_group_video_calling_start_group_call_bubble_displayed:
=
Strings
key_group_video_calling_bubble_displayed:
= groupVideoCallingBubbleDisplayed
Of course, we could miss something, but we are happy for any help in drawing up the complete list of changes, so if you know any details about this version, or have noticed a mistake leave a comment and we will complement or correct the information.