Skype

6.5.0.351

for Android

No comments

182 downloads

In the Google Play app store is now available for download Skype 6.5.0.351 for Android. There is no information about what has changed in the new version of the free application, but if you notice any changes or innovations, please write about them in the comments.

The only thing that can be noted is the fact that with the help of smart watches based on Android Wear users can now reply to the message by using the option "Reply with Emoticon".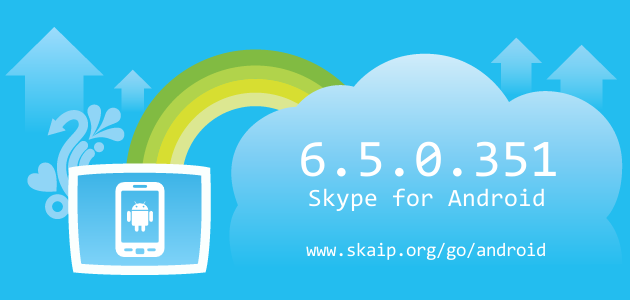 File size:
33.3 MB
Operating system:
Android
Skype version:
6.5.0.351
Release date:
Total downloads:
182
Changelog
The following table contains the list of known changes in version Skype 6.5.0.351 for Android. This will help you to find out what's new in Skype for Android, which errors have been fixed, what work did developers, and a lot of other interesting things.
Tuned
The option 'Reply with Emoticon' for Android Wear devices
Strings
label_forward_photo:
= %1$s forwarded a photo to %2$s
=
Strings
label_lync:
= Lync
=
Strings
action_forward_media_moji:
=
Strings
key_vim_promo_shown:
=
Strings
label_forward_moji:
=
Strings
label_group_contains_no_contacts:
=
Strings
label_no_available_contacts:
=
Strings
text_try_video_message:
=
Strings
text_try_video_message_no_thanks:
=
Strings
text_try_video_message_yes:
=
Strings
title_untitled_conversation:
=
Of course, we could miss something, but we are happy for any help in drawing up the complete list of changes, so if you know any details about this version, or have noticed a mistake leave a comment and we will complement or correct the information.