Skype

7.31.304

for Mac OS X

No comments

378 downloads

Has been released a new version of

Skype for Mac OS X

that brings @mentions in group chats. Just include an @ while typing a message to get a list of group participants to mention. The mentioned participants will show as a linked name in the message. Also Skype 7.31.304 for Mac OS X informs users if they are not properly connected to messaging service, adds support for rich text content in the text edit box (eg, if you edit a message that contains

emoticons

previously you saw the codes and now you see the emoticon graphics), and from now shared locations have the same menu like other chat content.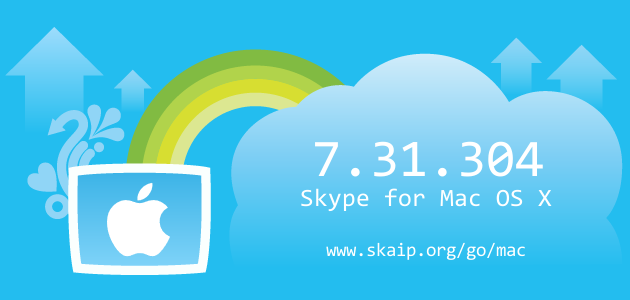 File size:
44.2 MB
Operating system:
Mac OS X
Skype version:
7.31.304
Release date:
Total downloads:
378
Changelog
The following table contains the list of known changes in version Skype 7.31.304 for Mac OS X. This will help you to find out what's new in Skype for Mac OS X, which errors have been fixed, what work did developers, and a lot of other interesting things.
New
User mentions in group chats
Tuned
Status of connection to messaging service
Improved
Rich text content in the text edit box
Tuned
Menu button for "location" messages
Strings
CallDuration_Coalesced_1:
=
Strings
CallDuration_Coalesced_2:
=
Strings
CallDuration_Coalesced_3:
=
Strings
CallDuration_Coalesced_4:
=
Strings
ChatInput_AutoFillAfterUnansweredCall:
=
Strings
IncomingCallMonitor_AcceptButton_VODescription:
=
Strings
IncomingCallMonitor_AcceptAndHoldButton_VODescription:
=
Strings
IncomingCallMonitor_AcceptWithVideoButton_VODescription:
=
Strings
IncomingCallMonitor_AcceptWithVideoAndHoldButton_VODescription:
=
Strings
CallView_VideoMessageDuration_ToolTip:
=
Strings
CallView_LiveCallDuration_ToolTip:
=
Strings
HistoryView_Event_MediaMessage_SentOther:
=
Strings
HistoryView_Event_MediaMessage_ReceivedOther:
=
Strings
VideoMessage_VOStatus_NoDuration:
=
Strings
SwiftCardMessage_FallbackButtonTitle:
=
Strings
SwiftCardMessage_FallbackText:
=
Strings
SwiftCardMessage_SignInButtonTitle:
=
Strings
SwiftCardMessage_ReceiptTaxDescription:
=
Strings
SwiftCardMessage_ReceiptVATDescription:
=
Strings
SwiftCardMessage_ReceiptTotalDescription:
=
Strings
VideoCallButton_Disabled_Tooltip_Few:
= Group video calling is available to groups with %lu participants or less.
=
Strings
VideoCallButton_Disabled_Tooltip_Many:
= Group video calling is available to groups with %lu participants or less.
=
Strings
CallButton_Disabled_Tooltip_Few:
= Group voice calling is available to groups with %lu participants or less.
=
Strings
CallButton_Disabled_Tooltip_Many:
= Group voice calling is available to groups with %lu participants or less.
=
Strings
UnansweredCall_Dial_Number:
=
Strings
UnansweredCall_Busy:
=
Strings
UnansweredCall_NoAnswer:
=
Strings
UnansweredCall_Unavailable:
=
Strings
UnansweredCall_RetryMenuItemTitle_Retry:
=
Strings
Chat_Live_Message_MessageFrom:
= Message from %1$@
Strings
MenuItemTitle_CopyImage:
= Copy Image
Strings
MenuItemTitle_CopyAddress:
= Copy Address
Strings
MenuItemTitle_ShowLocation:
= Show Location
Strings
MenuItemTitle_GetDirections:
= Get Directions
Strings
MenuItemTitle_CopyMapURL:
= Copy Map URL
Strings
MenuItemTitle_CopyLocation:
= Copy Location
Strings
MenuItemTitle_CopyLocationDMS:
= Copy Location DD°MM'SS"
Of course, we could miss something, but we are happy for any help in drawing up the complete list of changes, so if you know any details about this version, or have noticed a mistake leave a comment and we will complement or correct the information.