Skype

7.35.231

for Mac OS X

No comments

240 downloads

The free application

Skype for Mac OS X

updated to the new version at number 7.35.231. The only thing that is known about this version is the fact that users can no longer save or view old video messages that were recorded using legacy (older) method. That is why, in order not to lose important video messages as quickly as possible, save them somewhere safe. About other changes in the Skype 7.35.231 for Mac OS X is not known, but you can

download Skype

and to try to find out what's new in this release.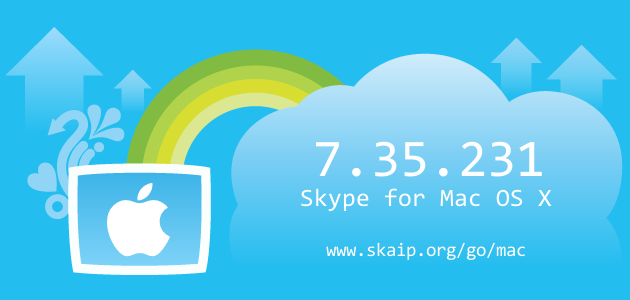 File size:
43.7 MB
Operating system:
Mac OS X
Skype version:
7.35.231
Release date:
Total downloads:
240
Changelog
The following table contains the list of known changes in version Skype 7.35.231 for Mac OS X. This will help you to find out what's new in Skype for Mac OS X, which errors have been fixed, what work did developers, and a lot of other interesting things.
Changed
Older video messages can no longer be viewed or saved
Strings
SourceList_TrustedBot_AccessibilityValueDescription:
=
Strings
EventNotificator_FirstVideoMessageReceived:
= %1$@ sent you a video message.
=
Strings
VideoMessageError_LegacyVideoMessage:
=
Strings
VideoMessageError_LegacyVideoMessageTooltip:
=
Strings
VideoMessageError_DiscontinuedLegacySupport:
= Video message no longer available. <a href='https://support.skype.com/en/faq/FA34621/changes-to-skype-video-messaging'>Learn more</a>.
Of course, we could miss something, but we are happy for any help in drawing up the complete list of changes, so if you know any details about this version, or have noticed a mistake leave a comment and we will complement or correct the information.