Skype for Android users also can not login to the program. They receive the following error:
Unable to connect to Skype.
You cannot be signed in at this time.
Please check your mobile network settings and try again.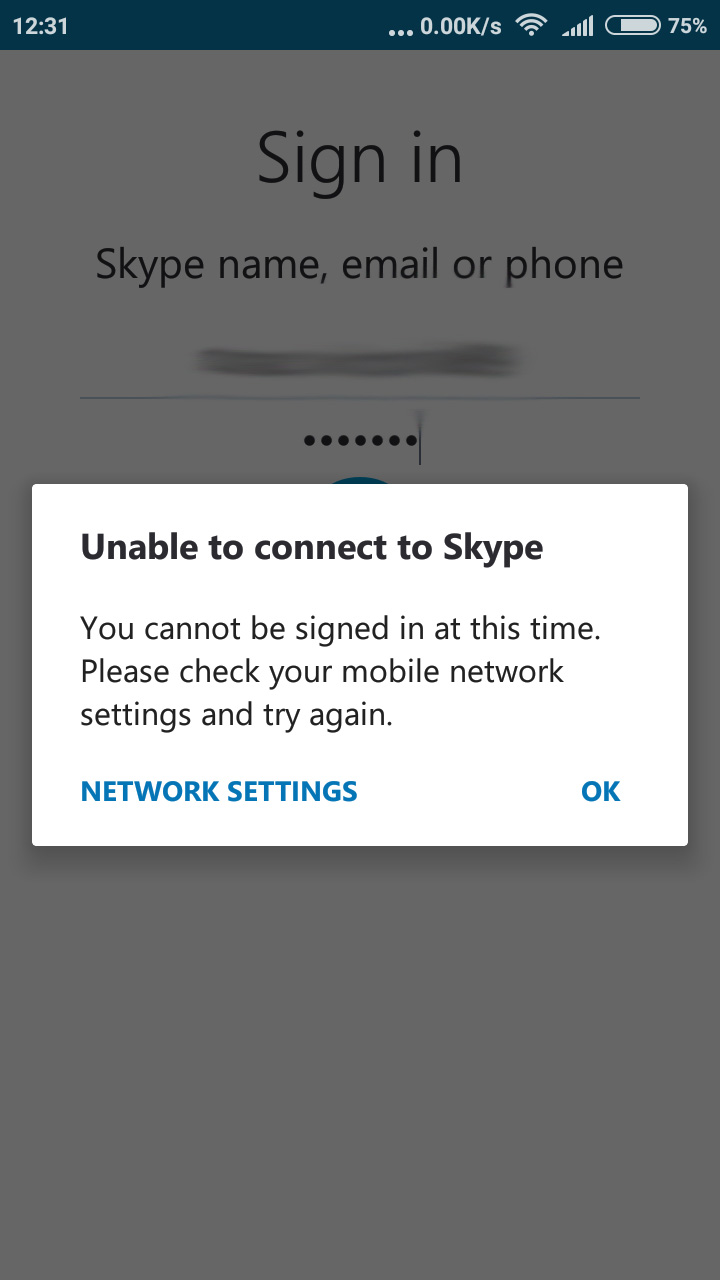 Currently, it is unknown what happened to the Skype server, but I know exactly what
Skype for Web
works without problems. So while developers do not resolve the error, please use Skype for Web.
Recall that a similar error occurred in September, when
Skype worked intermittently throughout the world
.
Chronicle of events:
[7:50]: On the official forum were the first complaints from users that it is not possible to log on Skype.


[13:03]: Somewhere 5 hours ago it became known that some users can not log in to Skype for Windows due to unknown problem with the connection. When the username and password are entered, the program shows the authorization pinner, but a few minutes later, reported that "Skype can't connect":


[13:30]: Most likely the problem has been solved, even if you have not reported it on the official site. I, as well as others have been able to log in Skype and it works.


[15:00]: On the official website have reported that the problem is completely solved.