Skype

7.38.0.101

for Windows

9 comments

5 698 downloads

Went live a new version of

Skype for Windows

for which the developers unfortunately did not provided any changelog (well, except the usual "General fixes and improvements"). However, users complain that there is a bug in Skype 7.38.0.101 for Windows, because of which they cannot specify custom ringtone for an incoming call, because settings are reset by default every time when Skype is restarted.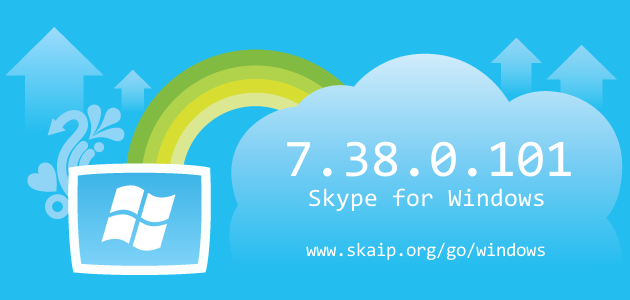 File size:
56.0 MB
Operating system:
Windows 7/8/10
Skype version:
7.38.0.101
Release date:
Total downloads:
5 698
Changelog
The following table contains the list of known changes in version Skype 7.38.0.101 for Windows. This will help you to find out what's new in Skype for Windows, which errors have been fixed, what work did developers, and a lot of other interesting things.
Unresolved
It doesn't save custom sounds for Skype ringtone
Files
/RtmCodecs.dll [+325.47KB]
Files
/RtmMediaManager.dll [+14.46KB]
Files
/RtmPal.dll [+14.97KB]
Files
/RtmPltfm.dll [+238.47KB]
Files
/Skype.exe [+41.51KB]
Files
/SkypeResources.dll [-393KB]
Files
/SkypeSkylib.dll [+31.47KB]
Files
/VideoN.dll [+8.97KB]
Files
/skypert.dll [+14.47KB]
Files
/ssScreenVVS2.dll [+8.96KB]
Strings
sSHOME_HIDE_ITEM:
=
Strings
sF_BLOCKUSERS_BUTTON_UNHIDE:
=
Strings
sF_BLOCKUSERS_LABEL_HIDDEN_USERS:
=
Strings
sCHAT_REACTION_LEARN_MORE:
=
Strings
sCHAT_REACTION_POPUP_YOU:
=
Strings
sCHAT_REACTION_TOOLTIP:
=
Strings
sZAPBUTTON_TRANSLATOROPTIONS:
= Options
Of course, we could miss something, but we are happy for any help in drawing up the complete list of changes, so if you know any details about this version, or have noticed a mistake leave a comment and we will complement or correct the information.