If the user is not authorized, and tries to log in, then he encounters an "infinite" loading: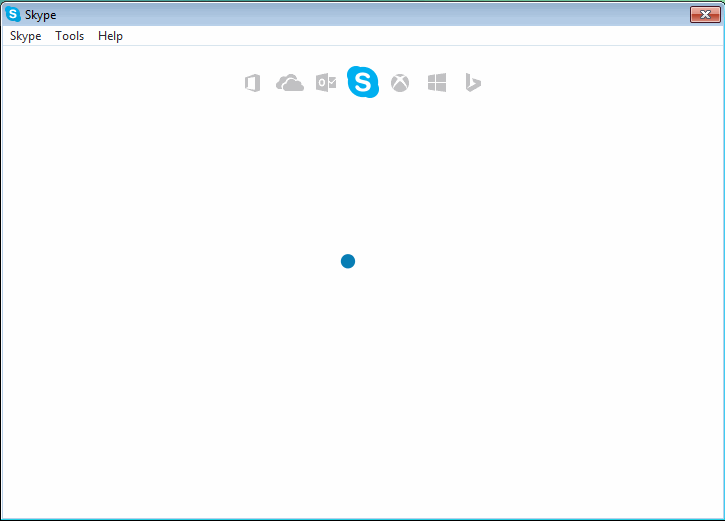 After a while, the loading stops and the following error appear: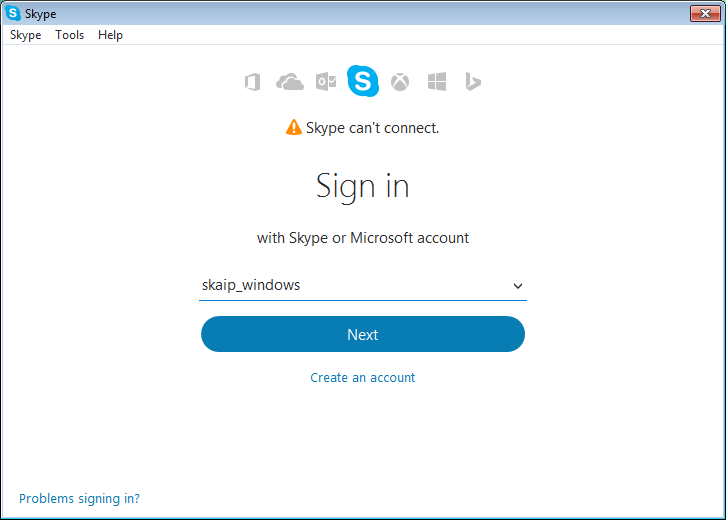 Skype can't connect
I do not know exactly why the error began to arise only now, but I think I know the reason of this problem. The fact is that on all computers where the authorization error or network status occurs, the DWS Lite application was used (and not all users know about it). This application
disables telemetry in Windows 10
, but does it in a very aggressive manner, blocking access to various domains, IP addresses and even entire Microsoft subnets.
The solution is very simple: you need to find the "right" domains or IP addresses in the Windows Firewall settings and in the hosts file, and unlock access to them. If you do not know how to do this, or if you want to return everything back automatically, try the following:
Solution
Download and run the Reset_Settings_For_Skype.HTA application.
Select the "Windows Firewall" and "File Hosts" options.
Click "Perform" and wait until you receive a notification of a successful reset.
Restart Skype.
Please tell in the comments, if this instruction helped you.