How to register an account?
1) Remove the latest version of the Skype from your Android device, as in the new versions you can not specify your own username.
2) Download and install an older version (for example, I used
6.4.0.309
).
3) Launch Skype application and press "Create account":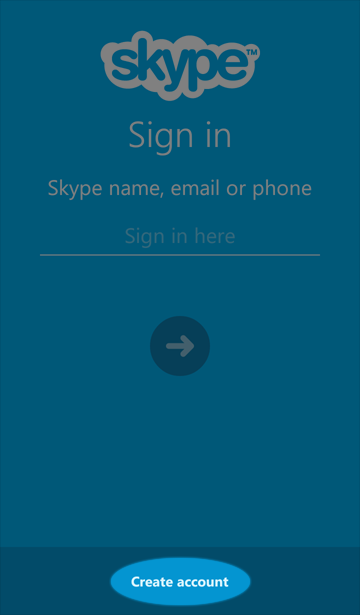 4) Agree with the Terms of Use by tapping "Continue":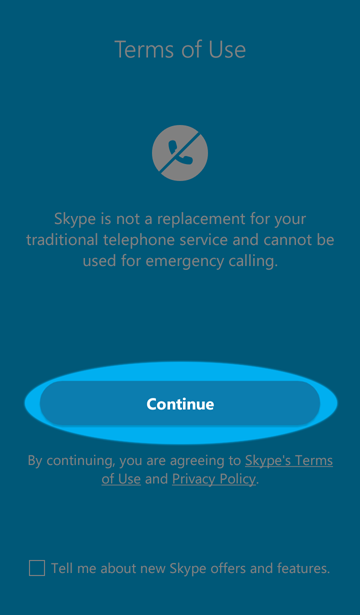 5) Think up a unique username and press the "Next":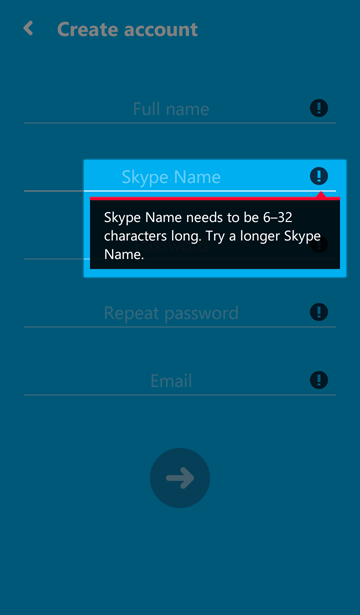 6) If the username is already registered, you'll get the error "The Skype Name you've entered is already taken. Select a suggestion below or go back to enter a new one":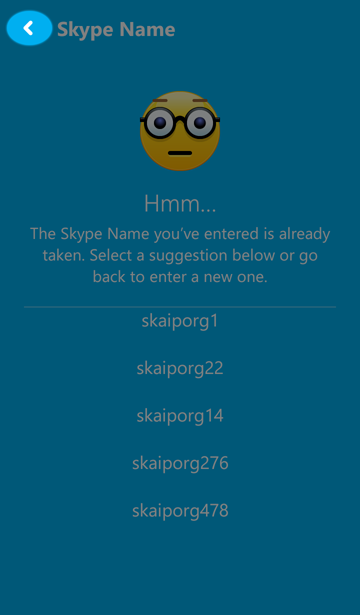 You will be prompted to select one of the available usernames, but better press the "Back" button and come up with a new,
more beautiful username
: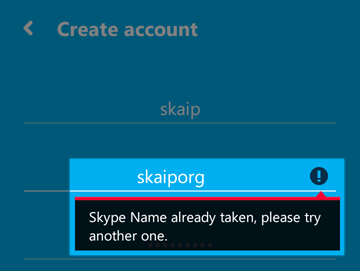 7) If you find a unused username you will see the message "Checking your account..."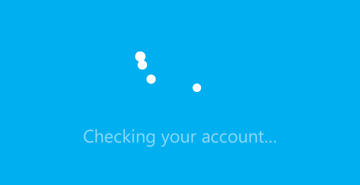 8) At the end the familiar interface will prove that you have successfully registered a new Skype account with the desired username: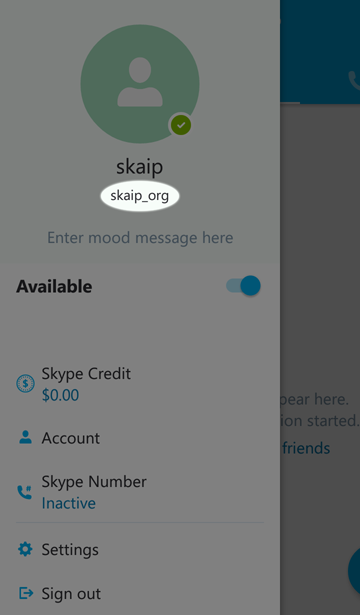 In addition to this method, someone say that you can register an account using
Skype 3.8.0.188 for Windows
, however, I was not able to create an account in this way. Therefore, if you have the opportunity, please test this method too and leave a comment if you were able to create an account (also provide information about your OS and which city you are in, in order to understand why for someone work, but do not for others).
Warning!
There appeared scammers offering paid services for registering accounts with the desired Skype username. Warn your friends and tell them about this, or even better, share the link to this article on the social networks.