Skype

7.41.0.101

for Windows

57 comments

43 994 downloads

Very good news for fans of classic

Skype for Windows

, as today the developers released a new version: Skype 7.41.0.101 for Windows. However, there are no details about this version, and I did not notice any novelties (even the translator is still not available).

UPD:

A very attentive person noticed that in the new release was updated the Skype Updater (from version 7.0.0.456 to 7.0.0.459). This means that, most likely, it fixed the vulnerability that allows to perform privilege escalation through a DLL injection.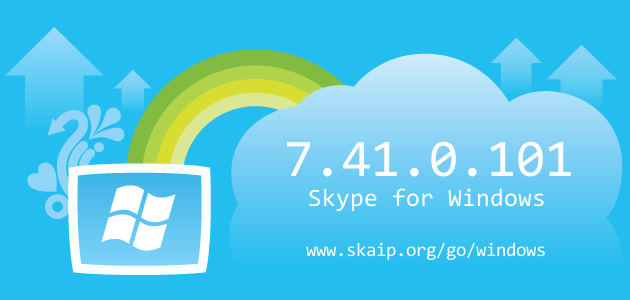 File size:
56.1 MB
Operating system:
Windows 7/8/10
Skype version:
7.41.0.101
Release date:
Total downloads:
43 994
Changelog
The following table contains the list of known changes in version Skype 7.41.0.101 for Windows. This will help you to find out what's new in Skype for Windows, which errors have been fixed, what work did developers, and a lot of other interesting things.
Of course, we could miss something, but we are happy for any help in drawing up the complete list of changes, so if you know any details about this version, or have noticed a mistake leave a comment and we will complement or correct the information.